Halyeygii hore koxda Juventun Andrea Pirlo, Aya lagu wada inuu kula biiro halyeyadi hore reer England iyo Spain, Frank Lapard iyo David Villa  oo kuwada biira gegida Yanke Stadium.
36 jirka rer Talaayni Aya horay u sheegay inuu ka tagi doono koxdiisa wa Hadii uu Championka la qaado Allegri, nasiib daro waxa ka qaaday koxda Barca.
Pirlo Aya bartiisa Twiterka so dhigay asiga iyo familkiisa oo jooga garoonka lagu ciyaaryo Pasketballka waxana iska le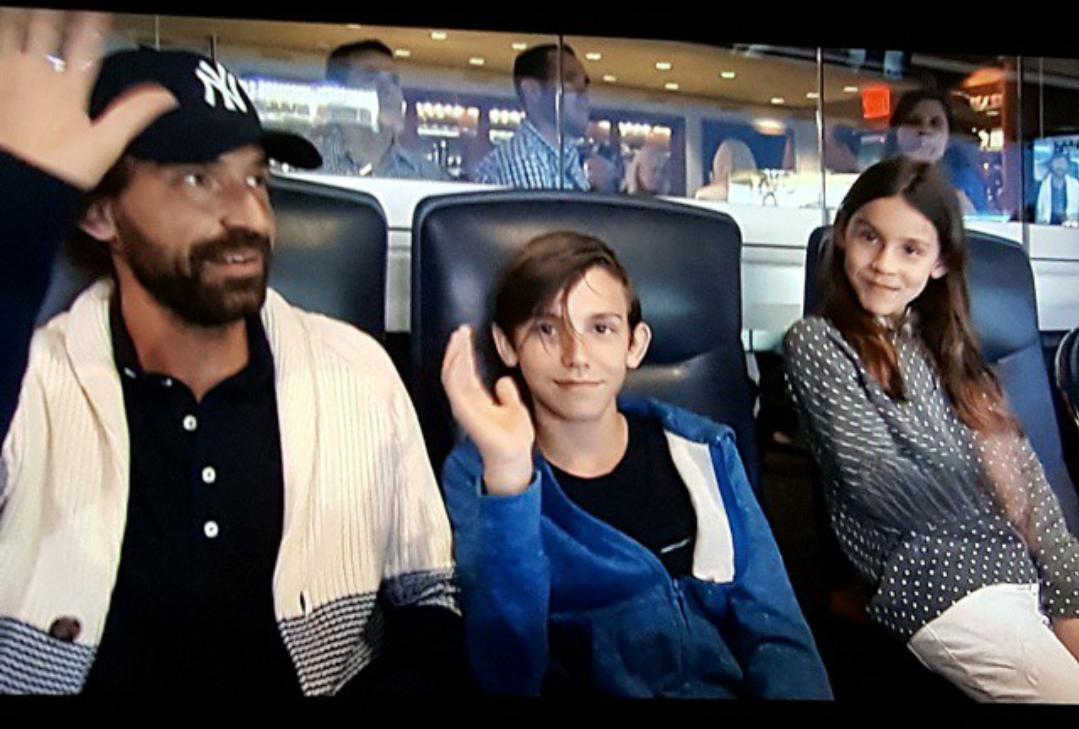 Hahahahaha Pirlo with his kids at the Yankee game!
h koxda NYCFC.
Shabkada Goal, Aya wax ka ogaatay in halyeeygaan aqbalay ku biirida koxda NYCFC inta uusan dhamaan isbuucaan.
Pirlo Aya waxuu u saftay xulkiisa qaranka 115 kulan waxuuna la qaaday kobkii aduunka sanadii 2006 oo lagu qabanayi wadanka Jarmalka.